Home > Education Guide > guide
How to Find Dental Assistant Jobs Through Social Media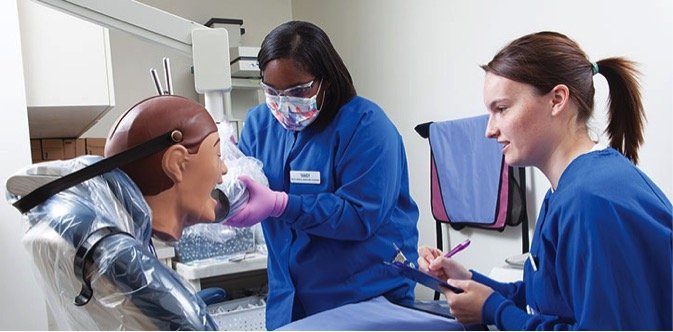 There are many different ways to find jobs these days, especially on the internet. While everyone knows about searching on jobs sites and Craigslist, many are not aware that you can use your social media profile to your advantage when hunting for a job.
A lot of people who are starting off with this new career say "tell me more about being a dental assistant". It is a good idea to have a firm grip of the job you are applying for, especially if you are having interviews for the position in the coming weeks and months. Not only must you complete all your certifications, but you must have a good sense of the job requirements for dental assistants
It may sound odd, but it is possible to find jobs as a dental assistant, among other professions, by being proactive on social media. Here is a guide that will tell you about how and why you should be using social media to your advantage when you are looking for a job.
Technology
No one expects you to be an expert when it comes to technology, especially when you are applying for dental assistant positions. But having some sense of how social media and other technology-related things work is always a bonus. After all, many dental offices are now using fully-electronic systems for arranging their patient files and other data pertaining to the business. So it is a good idea to have a decent amount of familiarity with computers and technology, and a social media presence definitely highlights that a person is tech-savvy.
Search for Jobs
If you are interested in finding a dental assistant position that is close to where you live, you may want to take a look at the many different dental offices that exist in your area. Depending on where you live, there could be two or three offices, or as many as 10 or 15. It is a good idea to follow these various establishments online, either through their social media accounts or their websites. If they have a social media account and you are following them, you can get updates regarding the business. If they are ever looking to hire, they may post a message on social media highlighting the new job positions. This would give you a leg up on anyone else who also wants to apply.
Learn About Companies
Aside from seeing if companies are putting up job availability links on their social media accounts, you can also get a sense for how these places are run. You will get a far better idea of the culture behind these various establishments if you are following them on social media. If they have Facebook and Twitter accounts, you can see the pictures or videos they may post on the accounts. These multimedia files can give you an inside look into the business, while you can also familiarize yourself with the main dentists at each facility. When you go in for your interview, you will be very well prepared, especially as you can demonstrate some of the things you know about the company.
comments powered by

Disqus