Home > Education Guide > guide
Online Continuing Education Programs, Can They Boost Your Career?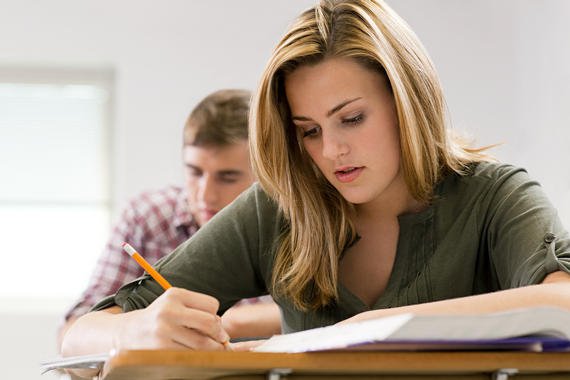 If you are interested in a better career or in going further in your current field, continuing education may be for you. Continuing education programs offer students a chance to learn industry-specific or job-specific skills.
Unlike traditional academic programs, these programs are not usually pushing students towards a degree. Instead, students may earn credits or a certificate at the end of their program, not to mention a lot of job-boosting skills and information. If you are lucky enough to live near a great college or university, you may be able to qualify for their programs. If you do not, you can still get all the benefits of this type of education by pursuing online continuing education programs.
Online continuing education programs can actually be less expensive, more convenient, and higher quality than their in-classroom counterparts. Students who pursue their education through the Internet often do not have to pay extra tuition costs for using school buildings and they do not have to pay for commutes or parking at their school.
All you need to pursue your education is a computer and Internet connection, something that most homes have anyway. Pursuing higher education online can allow you to study and complete assignments on your own time. There is no need for you to rearrange your own schedule in order to rush to class. This is great news for anyone who is pursuing a career or juggling a family life with education. Online studying can be done any time you have some time to spare. Finally, by pursuing online continuing education programs, you can choose the best, no matter where you live.
If you want to pursue programs at your local university or college, you may be stuck with whatever programs they offer. Once you go online, though, you can find programs and education options for every field. You can pick and choose from literally thousands of programs to find the exact right match for you. If you are looking for work or want a promotion, pursuing an online continuing education program is a great option. It shows your employers or potential employers that you are serious about learning in your field and serious about your career. In fact, education makes employees stronger, so much so that many employers are willing to help their workers pay for education programs.
Online continuing education programs are also a great way to learn skills that can help you in your current job. If you love your job, you can learn how to do it more effectively or how to take on new responsibilities. Of course, your desire to pursue more skills makes you an excellent candidate for a raise or new job. Once your employer sees that you are learning new skills, you become a more valuable worker. You may be able to earn more for your time or you may be offered exciting new employment opportunities. If you are hoping to switch careers or are looking for a job, an online continuing education program can help you get the job you want.
Your schooling can get you the skills you need to land a job in a new field. And don't overlook your teachers and professors online. Many of them are already in the field and may be willing to offer you advice or give you a recommendation letter to use in your job hunt. It certainly does not hurt to ask. An education looks great on your resume, especially if you are currently looking for work. Pursuing a program prevents that embarrassing gap in your resume and instead gives you something that can attract potential employers.
About the Author
Did you find this article useful? For more useful tips & hints, Points to ponder and keep in mind, techniques & insights pertaining to Google Ad sense, Do please browse for more information at our website :- http://www.reprintarticlesite.comhttp://education.reprintarticlesite.com
comments powered by

Disqus